100 Concourse Renovations Underway
October 10, 2019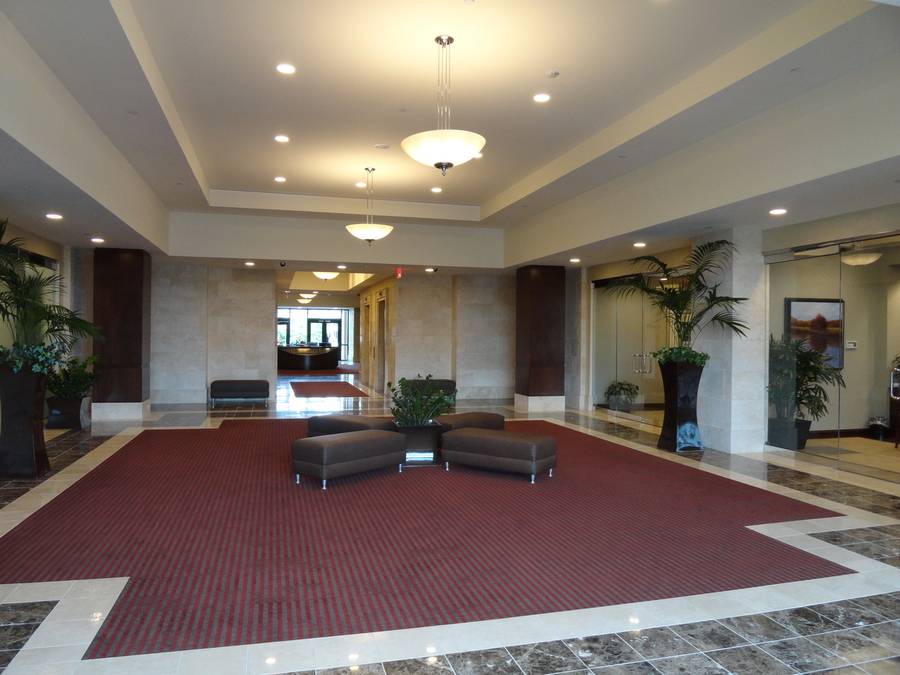 We are most excited that building renovations are already underway in the 100 Concourse building located at 1052 Highland Colony Boulevard. The 52,000 square foot building is undergoing significant renovations to deliver a new entrance, updated lobby with contemporary lighting in the lobby ceiling, upgraded restrooms and exterior painting.
The renovations were designed by Canizaro Cawthon & Davis in partnership with Craft Croswell. Renovations are scheduled to be completed by the end of the year.
The building was the first office building to be constructed in Colony Park and remains today a prominent building in the office park with both Harper Rains Knight & Company and New York Life as major tenants. 100 Concourse has 2 spaces available for lease ranging in size from 1,510 RSF up to 7,872 RSF. H.C. Bailey Company manages and leases the building.